On this series of Table for Two I met with Chef Glen Hill Jr. who resides in my hometown Bridgeport, CT. I met Glen via instagram, where he photographed a plate he prepared, a plate showing Glen's competitive in the kitchen. Glen is a laid back guy that says a lot with a few words, and what I learned from commuting with Glen to multiple local farmers markets and butcher shops is that details and results is all that matters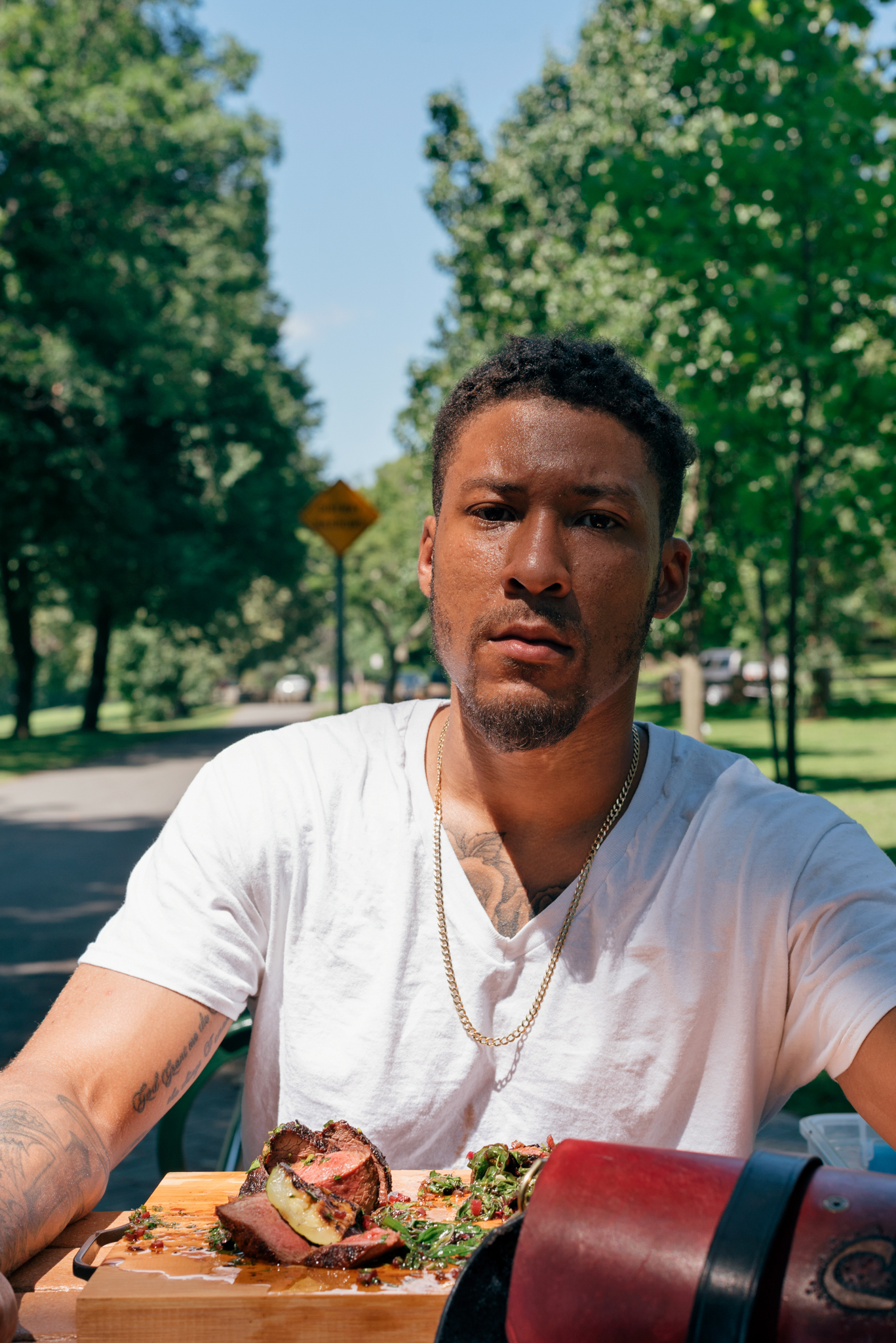 Q: Chef Glen, how long have you been a chef for?
A: I have been cooking for the last 9 years, but have been an Exectuive Chef for 3 years

Q: What's your experience in the cooking world? Did you attend culinary or self-taught? A: I did attend Center for Culinary Arts and from there I have been cooking for 9 years professionally and 3 years as Executive Chef. I have also beenfortunate enough to work with some great chefs.

Q: What moment in your life made you realize being a chef is what you wanted to be? A: I knew that being a chef was my vision since I was 10, watching the Food Network and eating my grandmothers food. Taste the love.

Q: If you didn't put in the 12 consecutive years being a chef, what would Glen be doing today?
A: When I was younger I use to be big into drawing, so maybe an artist of some sort.

Q: We visited a few farmers markets today and at one of the locations you mentioned you enjoyed the competitiveness in the restaurant, why does that atmosphere excite you. A: It's a constant adrenaline in the kitchen, fast pace, high demand and the food better be at its best quality too; no matter how busy. The burns, yelling, the pressure its addicting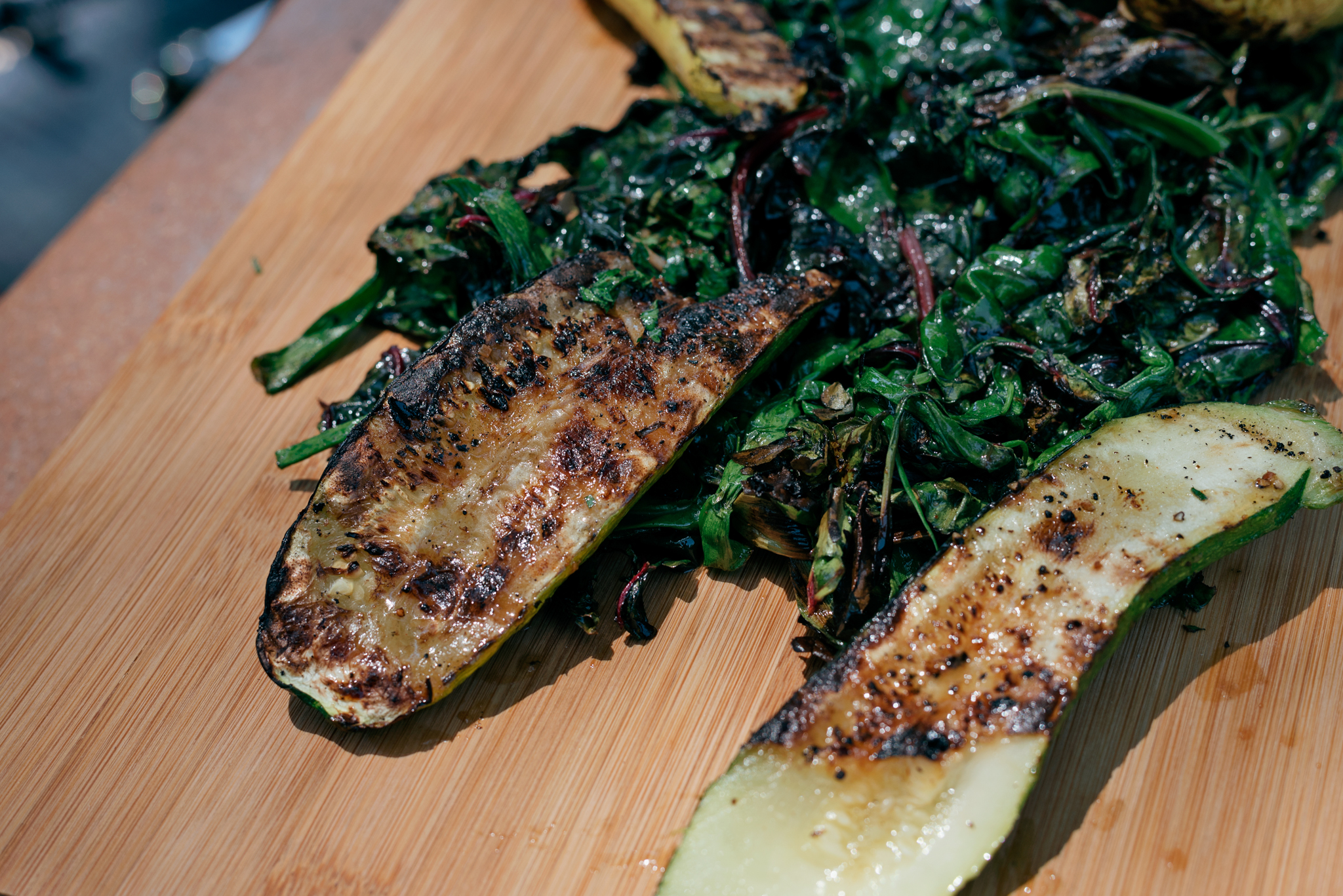 Q: What has been your greatest accomplishment and your biggest lesson in your career so far?
A: My biggest accomplishment so far I would say has has been working my way up and achieving my title as Executive Chef. My biggest lesson, definitely learning not to be so hard on myself in a career where you're judged by your food.

Q: Now that people know a little bit more about you, where can people dine and eat one of your meals?
A: People can find me at Salt Bar located at 14 Harbor Point Road, Stamford, CT.

Q: So, does Glen have a strong desire to own your own restaurant? Is this an immediate goal for you?
A: Of course owning my own restaurant is a goal of mine, but is there a rush, no, no rush right now.

Q: So now that the food is done, lets focus on what you have prepared. Why did you choose this dish, how would you describe it?
A: This dish describes the way I like to eat, its fresh, organic and local. When your ingredients are as fresh as the ones we picked up you just let them speak for themselves. We should always support local farmers.

Q: To close out this series I have to ask what is one goal you have to accomplish before the year ends?
A: Definitely would be to kill it at the spot I'm at now, Salt Bar.