Next up on Table for Two I sat down with Chef John Brennan who operates two restaurants, Elm City Social (266 College Street) and Olives and Oil (124 Temple Street) residing in New Haven, CT. What makes this sit down different and unique is that John's restaurants are literally right around the corner from each other, offering two different dining experiences. I would describe John's personality as relaxed and wants people surrounding him to have a good time, but takes his craft serious, which you could witness by watching Chopped Season 36 Episode 9.
Q: How long have you been a chef for?

A: I have been cooking professionally for over 15 years. This spurns the question, what is a chef? To me a Chef is a teacher and a leader most among other things. I've run kitchens for the past ten years so I'll go with that!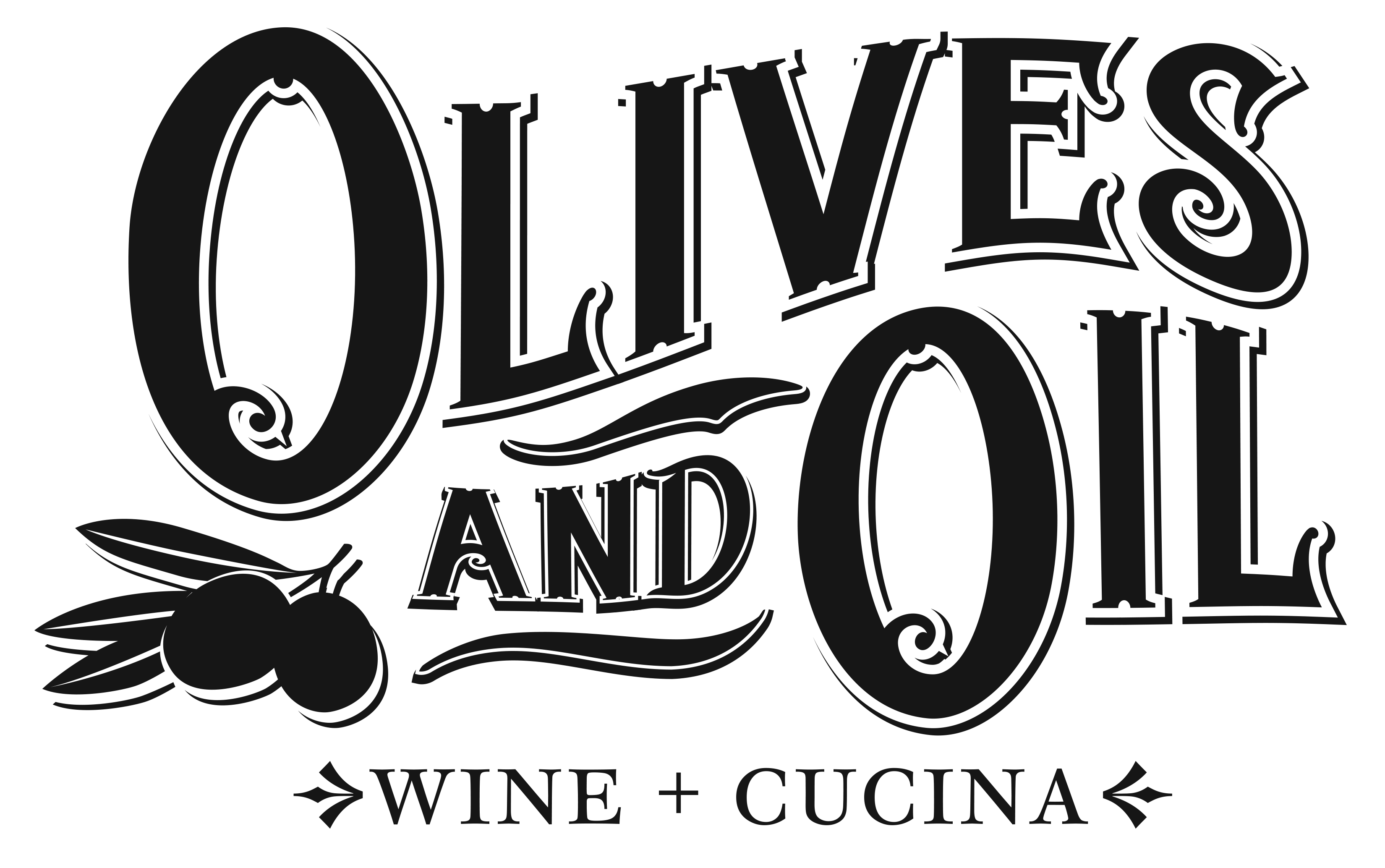 Q: Was cooking a big part of your life growing? Who influenced you the most when it came to cooking?

A: Growing up in a Sicilian household, food was always important to us and it was always important to me as I was a chubby little kid! I grew up cooking with my mother, who now works as my pastry chef at both restaurants by the way, so I learned allot from her. I learned allot on my own, I would sneak cooking myself meals when my mother was at work when I was little and I learned allot just experiencing different cooking techniques working for different restaurants. I was that little kid who ordered crab cakes, lobster, tartare & Pellegrino water to wash it down with when given any opportunity to do so…I guess it was always a part of who I was.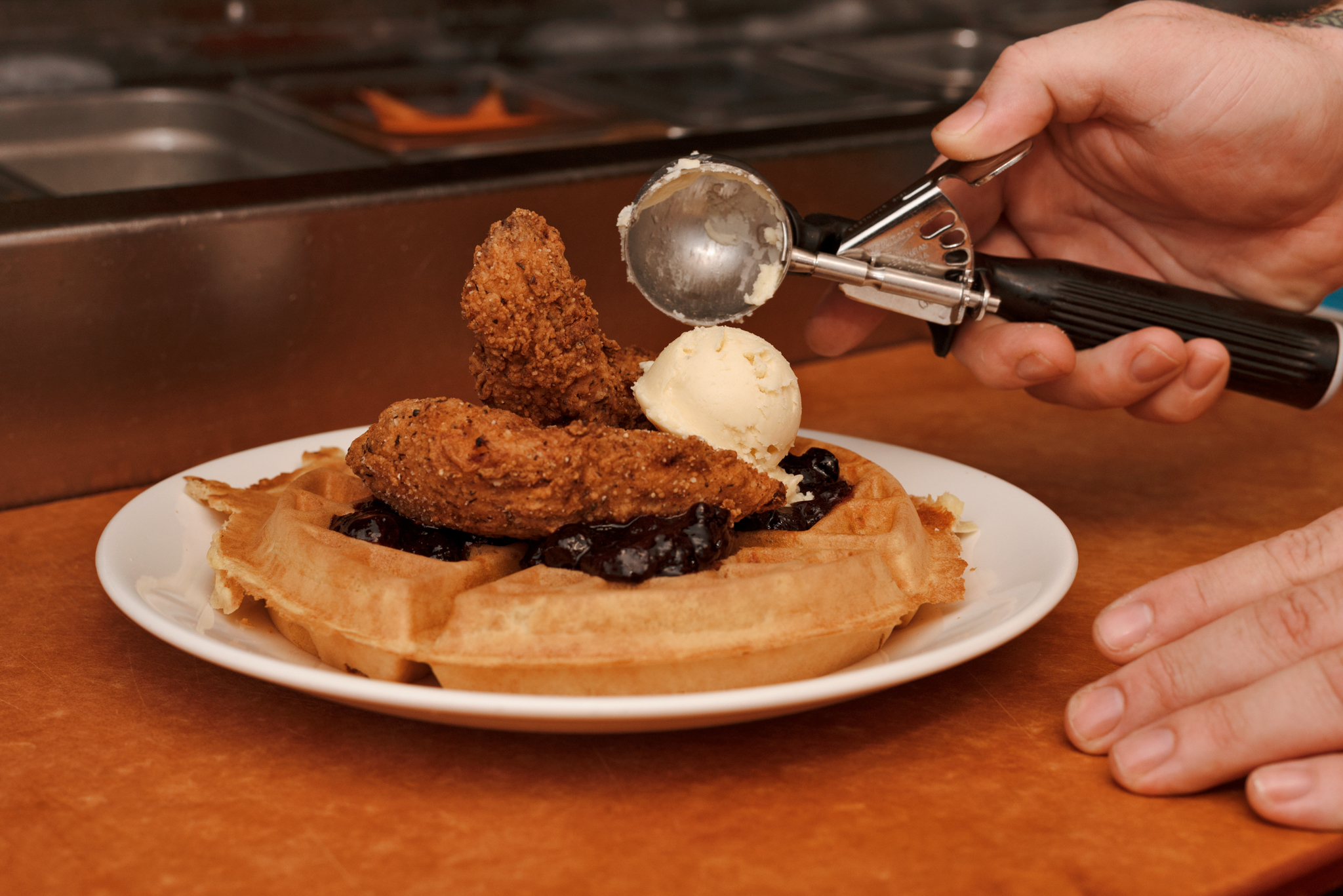 Q: For the people that may not know, you are one of Chopped Finalist on season 36 EP 9, what was that experience like for you?

A: Being on Chopped was certainly an experience and it's true that you don't know your ingredients until you open your box and start cooking, no TV tricks involved in that one! It's a long day of filming, especially if you make it to the last round, which I did, and it was certainly one of the more stressful cooking situations I have experienced in my career. Even though I didn't win, it was still a good experience. It was fun filming with the TV crew on sight and at both my restaurants after. I would probably put myself through the ringer again if they reached out to me… I think one of the common characteristics of being a Chef is being a glutton for punishment and I am no exception!


Q: Speaking of punishment, as most of us know, the restaurant industry is not an industry for those who can't take a good amount of punches, what are some of your tips on being successful in the restaurant business?

A: If you're not a workaholic, don't really enjoy cooking, interacting with people, training people, re-training people, and then doing it all over again constantly while sleeping minimally & drinking heavily I wouldn't suggest it! Outside of the usual; managing your costs, being as impeccable as you can with your food, drink & service model, I think it really comes down to training staff, setting up systems and having a great crew. If your team sucks…it reflects on you.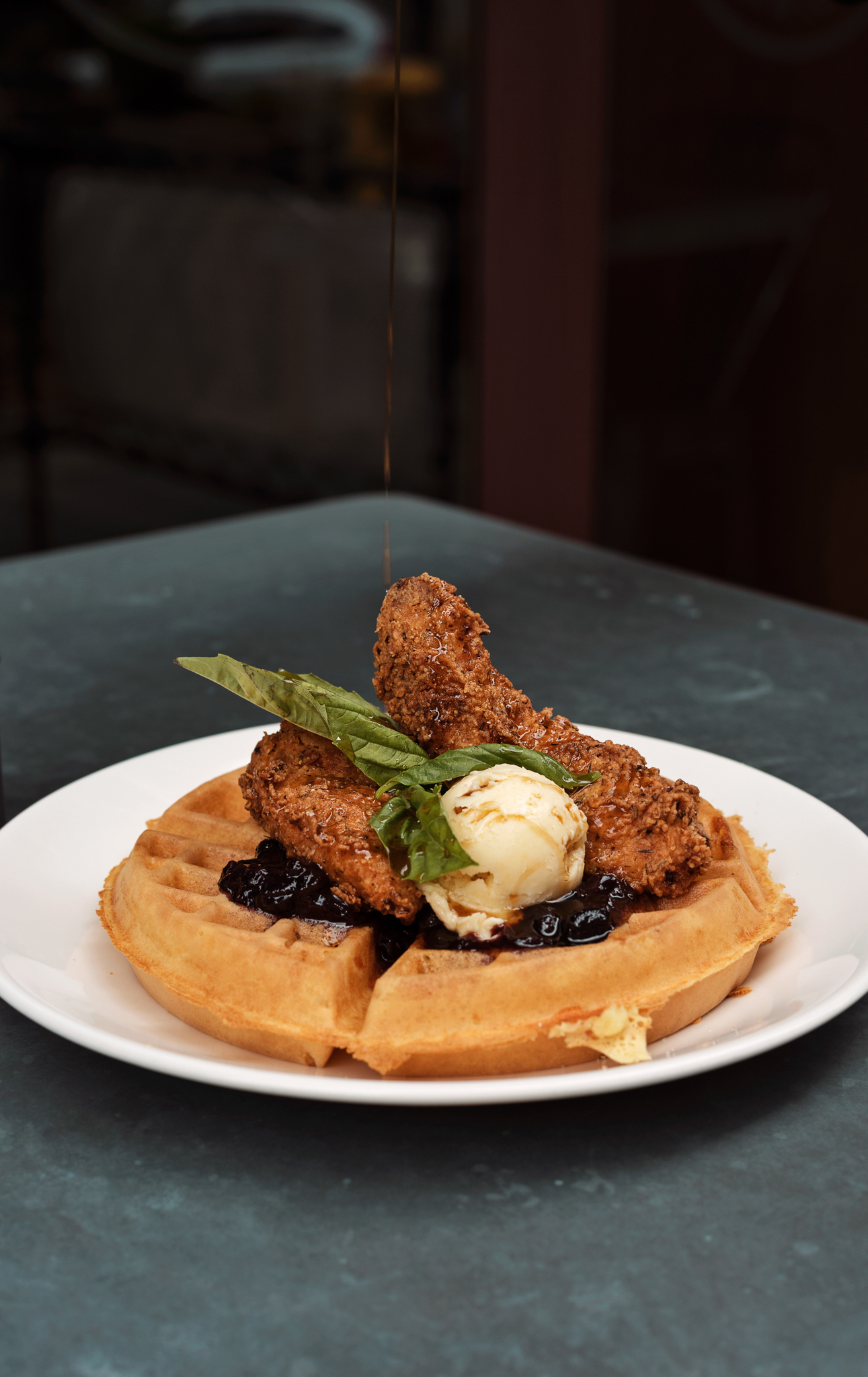 Q: Would you say being in the kitchen is your form of peace/stress relief?

A: Cooking has always been one of those things for me where I can escape whatever is on my mind and just focus on what I am doing, maybe that's how I fell in love with it. When you're cooking on the line and the tickets are rolling in, there is not really any time to think about anything else than the task at hand, to me that's comforting. I heard a quote recently describing manual labor as solace from a busy mind, I identify with that for sure.
Q: Do you find it challenging at times to revamp your menu and bring something new to your restaurants? How you find new inspiration?

A: Creating new ideas, menu items and fun things to do has never been a struggle for me. I do try and keep up constantly with what's trending, relevant, fun & cool but I would say getting the public to try it, or try something new or different to them is harder than everyone might think. Even in this "foodie" world most people still want the basics. So, it's a dance of introducing customers to new things and making the best version of what they are comfortable with that we can.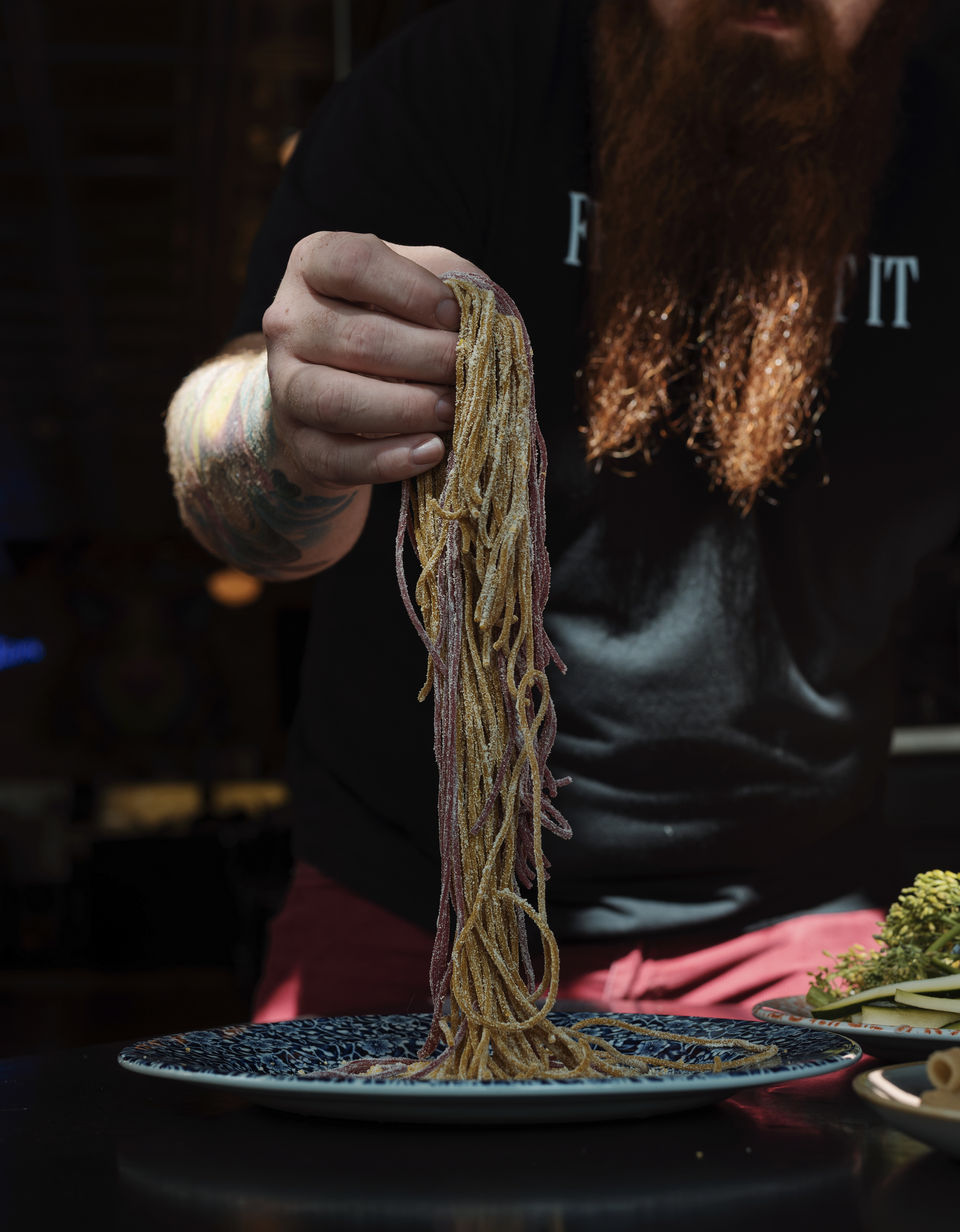 Q: For your customers what's the difference between Elm City Social and Olive's and Oil?

A: Elm City Social is my first restaurant and will always be my baby but any creation I bring to life has an incredible amount of importance to me, as usually these ideas are nurtured for years before they come to fruition. Quite simply Elm City Social's menu is, "New American" featuring gourmet bar bites, hearty twists on American cuisine with farm fresh ingredients and great craft cocktails. The word, social, is literately how I view the vibe of Elm City Social; grab your friends, some cocktails, nom on some sharable snacks and hang out at our bar, have dinner in our dining room or join us on our rooftop tiki bar! It's all about being social, eating great food and having an awesome time!

Olives and Oil is my second baby and its cuisine hits close to my heart. Growing up in a Sicilian household, there was nothing more important than what was for dinner, what you were serving for the holidays and how you were cooking it! Allot of the recipes we use, or at least the recipes that started my recipes, were my family's recipes passed down from generation to generation. Just like at Elm City Social, all of our food is made from scratch, including our fresh pasta made in house daily. Olives and Oil is my Italian kitchen with a touch of some modern flair focused on "old school" cooking techniques and fresh ingredients. Oh yea…we also have 16 wines on tap!
Q: This may be difficult to answer, but which restaurant do you enjoy working at more, Elm City Social or Olive's and Oil?

A: I don't have a favorite restaurant to work at, both menus are different and it's fun to cook items on both menus! Any day I'm cooking in either of my restaurants I feel blessed to have the opportunity to do what I do!


Q: We all have a favorite go-to meal that we can eat just about every day, what's your favorite meal to eat?

A: Man…I love eating, tasting food, exploring different cuisines and pairing them with cocktails, wines, beers, mocktails, spirits and anything else you can imagine. Sometimes it's the simplest things though…I'm a sucker for Indian food, Thai food and anything spicy! Give me all the exotic flavors!

Q: What has been your best accomplishment as a chef and as a restaurant owner so far?

A: I worked for over ten years in the industry as a professional before I was able to open my first restaurant, Elm City Social. It was always my goal to open my own restaurant and honestly, I considered that my life goal for so long that anything else after that is just icing on the cake.

Q: Does John Brennan have plans on opening a third restaurant in the future, if so where would the ideal place be?

A: Right now, I am sitting on at least 5-6 conceptual ideas and my mind is always running overtime when it comes to this subject. The answer is yes, I am always looking for the next great spot…and honestly, I've been itching for a new project as of recently! Usually after my summer vacation, I come back with all kinds of ideas…I was just recently in Cuba in July and that spurned all kinds of interesting culinary discussions amongst my business partners and myself. To me, beyond the obvious when looking at locations, it's all about fitting the right concept in the right area. We see so many times these cookie cutter chains come into a community and force their brands on consumers, I prefer to create a concept around the location, its needs and what I think the local community will enjoy.
Q: For the upcoming chefs, what advice can you provide to them not to do in the industry?

A: My advice would be to work hard, follow your dreams but don't forget the importance of honing your skills. As chefs, we have the opportunity to learn something new every day, get better at a skill every day, be better teachers, leaders and role models. As for what not to do, don't get caught up in the negative side of the culture too much. Working in the world of rich foods & cocktails is certainly not an uninteresting experience and don't get me wrong, I am all about having a good time, but I have seen many chef's waste their talent, not reach their full potential or just mess up their lives getting caught up in the dark side of what the service industry has to offer. I can't say I haven't done it myself, but it's important to take care of yourself, this is something we tend to overlook as Chefs.